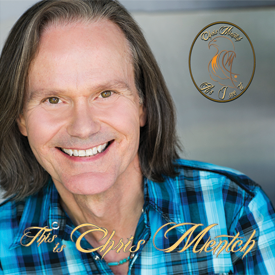 Chris' CD from As I See It is now available on the iTunes Store and other popular music services!
Chris' music from his all acoustic intimate songs of love and spirit to full band versions of his introspective originals.
A decidedly unique cross-section of pieces, thought provoking and authentically Chris.
The full length CD includes Eagles Over Aberdeen, Where Words Don't Come Easy, Only for You and also includes Chris' touching tribute to John Denver, You Taught Us To Fly!
Continue your journey with Chris and As I See It with This Is Chris Mentch.
Buy yours here and stay with As I See It for brand new reflections to consider this fall.